Reading for Pleasure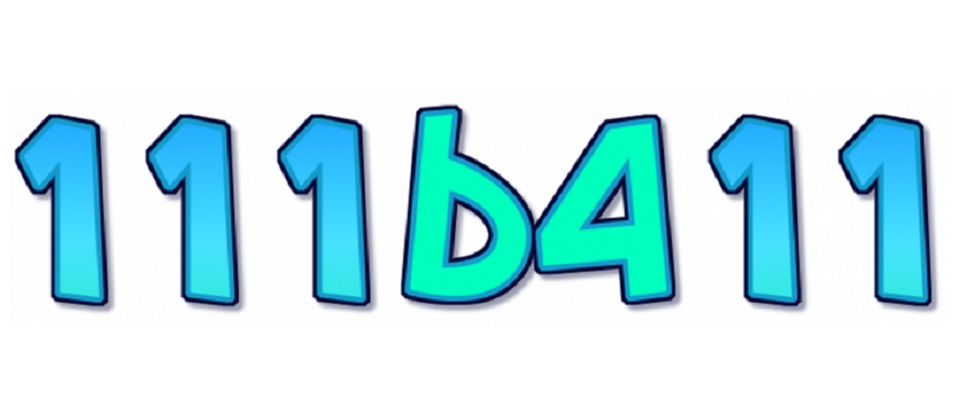 111b411 (One Hundred and Eleven before Eleven)
With the help of The Book Trust, we have created a list of some of the best picture and story books that there are, and we are very keen that you enjoy reading them as much as we did!
The children have been challenged to read all 111 books before they leave Pennoweth School at the end of Year 6: anyone who does will make the Pennoweth Hall of Fame and will help us update our list in the future.
To keep a record of all the books the children have read from the list, everybody at Pennoweth has a 111b411 passport. When they have read a book from cover to cover (and hopefully enjoyed it!), children will receive a stamp and they can also tick off the books from the master list.
Children will keep their passport as they move through the school so that they can build their collection over time.
Good luck and happy reading!
Click the link below to find out more about 111b411.
111b411
Click on the link below to see our 111b411 Passport.
Which book are you going to enjoy next?
We hope you enjoy reading all 111 books while you are with us at Pennoweth!
| | | |
| --- | --- | --- |
| | Title | Author |
| 1 | Nuts | Lou Peacock |
| 2 | A little bit Different | Claire Alexander |
| 3 | The Elephant and the bad Baby | Elfrida Vipont |
| 4 | Where's Spot? | Eric Hill |
| 5 | Gnome | Fred Blunt |
| 6 | Each Peach Pear Plum | Janet & Allan Ahlberg |
| 7 | Lost and found | Oliver Jeffers |
| 8 | How Many Legs? | Kes Gray |
| 9 | The Lion Inside | Rachel Bright |
| 10 | The Bookworm | Debi Gliori |
| 11 | Lion Lessons | Jon Agee |
| 12 | Dogger | Shirley Hughes |
| 13 | After the Fall | Dan Santat |
| 14 | The Tiger Who Came to Tea | Judith Kerr |
| 15 | The Secret of the Tattered Shoes | Jackie Morris |
| 16 | I will Not Ever Never Eat a Tomato | Lauren Child |
| 17 | The Snowman | Raymond Briggs |
| 18 | Room on the Broom | Julia Donaldson |
| 19 | Ten Little Fingers and Ten Little Toes | Mem Fox |
| 20 | Dear Zoo | Rod Campbell |
| 21 | We're Going on a Bear Hunt | Michael Rosen |
| 22 | Gorilla | Anthony Browne |
| 23 | Hairy Maclary from Donaldson's Dairy | Lynley Dodd |
| 24 | Not Now, Bernard | David McKee |
| 25 | I Want My Hat Back | Jon Klassen |
| 26 | The Jolly Postman | Janet & Allan Ahlberg |
| 27 | The Cat In The hat | Dr. Seuss |
| 28 | Meg and Mog | Helen Nicholl |
| 29 | Giraffes Can't Dance | Giles Andreae |
| 30 | A Child of Books | Oliver Jeffers |
| 31 | How To Live Forever | Colin Thompson |
| 32 | Princess Smartypants | Babette Cole |
| 33 | Would you rather… | John Burningham |
| 34 | I Want My Potty! | Tony Ross |
| 35 | The Bear Who Did | Louise Greig |
| 36 | FArTHER | Grahame Baker-Smith |
| 37 | The Queen's Nose | Dick King-Smith |
| 38 | Mister Magnolia | Quentin Blake |
| 39 | The True Story of the 3 Little Pigs | Jon Scieszka |
| 40 | Agents of the Wild: Operation Honeyhunt | Jennifer Bell & Alice Lickens |
| 41 | Clarice Bean, That's Me | Lauren Child |
| 42 | That Rabbit belongs to Emily Brown | Cressida Cowell |
| 43 | Amazing Grace | Mary Hoffman |
| 44 | Diary of a Wimpy Kid | Jeff Kinney |
| 45 | The BFG | Roald Dahl |
| 46 | A Bear Called Paddington | Michael Bond |
| 47 | Asterix the Gaul | Renné Goscinny |
| 48 | Finn Family Moomintroll | Tove Jansson |
| 49 | Pippi Longstocking | Astrid Lindgren |
| 50 | Hilda and the Mountain King | Luke Pearson |
| 51 | The Misadventures of Frederick | Ben Manley |
| 52 | Winnie the Pooh | A. A. Milne |
| 53 | Babar the Little Elephant | Jean De Brunhoff |
| 54 | Little House in the Big Woods | Lauran Ingalls Wilder |
| 55 | The Enchanted Wood | Enid Blyton |
| 56 | My Naughty Little Siter | Dorothy Edwards |
| 57 | Charlotte's Web | E. B. White |
| 58 | Flat Stanley | Jeff Brown |
| 59 | Black Dog | Levi Pinfold |
| 60 | The Worst Witch | Jill Murphy |
| 61 | Peter Pan | J. M. Barrie |
| 62 | Flotsam | David Wiesner |
| 63 | The Miraculous Journey of Edward Tulane | Kate DiCamillo |
| 64 | The Arrival | Shaun Tan |
| 65 | The Boy, the Mole, the Fox and the Horse | Charlie Mackesy |
| 66 | No Buddy Like a Book | Allan Wolf |
| 67 | The Girl Who Stole an Elephant | Nizrana Farook |
| 68 | Flour Babies | Anne Fine |
| 69 | Private Peaceful | Michael Morpurgo |
| 70 | The Hobbit | J. R. R. Tolkien |
| 71 | Journey to the river Sea | Eva Ibbotson |
| 72 | Millions | Frank Cottrell Boyce |
| 73 | Once | Morris Gleitzman |
| 74 | Matilda | Roald Dahl |
| 75 | The Story of Tracy Beaker | Jacqueline Wilson |
| 76 | Skellig | David Almond |
| 77 | Carrie's War | Nina Bawden |
| 78 | Artemis Fowl | Eoin Colfer |
| 79 | Harry Potter and the Philosopher's Stone | J. K. Rowling |
| 80 | The Extremely Inconvenient Adventures of Bronte Mettlestone | Jaclyn Moriarty |
| 81 | Harriet Versus the Galaxy | Samantha Baines |
| 82 | The Borrowers | Mary Norton |
| 83 | The Wild Robot | Peter Brown |
| 84 | Guardians of Magic | Chris Riddell |
| 85 | The Little Prince | Antoine de Saint-Exupery |
| 86 | Ballet Shoes | Noel Streatfeild |
| 87 | Rooftoppers | Katherine Rundell |
| 88 | The Lion, The Witch and the Wardrobe | C. S. Lewis |
| 89 | The Wolves of Willoughby Chase | Joan Aiken |
| 90 | Truckers | Terry Pratchett |
| 91 | The Witches | Roald Dahl |
| 92 | Holes | Louis Sachar |
| 93 | A Monster Calls | Patrick Ness |
| 94 | Mortal Engines | Philip Reeve |
| 95 | The Girl who speaks Bear | Sophie Anderson |
| 96 | The Kite Rider | Geraldine McCaughrean |
| 97 | Stormbreaker | Anthony Horowitz |
| 98 | Watership Down | Richard Adams |
| 99 | The Ruby in the Smoke | Philip Pullman |
| 100 | Boy in the Tower | Polly Ho-Yen |
| 101 | The Nowhere Emporium | Ross Mackenzie |
| 102 | Wonder | R. J. Palacio |
| 103 | Midnight for Charlie Bone | Jenny Nimmo |
| 104 | The Shark Caller | Zillah Bethell |
| 105 | Malamander | Thomas Taylor |
| 106 | Orphans of the Tide | Struan Murray |
| 107 | Amari and the Night Brothers | B. B. Alston |
| 108 | A Pocketful of Stars | Aisha Bushby |
| 109 | Crater Lake | Jennifer Killick |
| 110 | Troofriend | Kirsty Applebaum |
| 111 | Orion Lost | Alastair Chisholm |