Art
Subject Leader: Mrs Morris
Contact email: pennowetheyfs@croftymat.org
'Art has the role in education of helping children become like themselves instead of more like everyone else.'
— Sydney Gurewitz Clemens —
Art is a vital part of children's education and has a significant and valuable role in the taught curriculum at Pennoweth. Our curriculum, taken from Cornerstones, develops children's critical abilities and understanding of their own and others' cultural heritages through studying a diverse range of artists.
Through effective teaching and considered sequences of lessons and experiences, children develop their understanding of the visual language of art. Great importance is placed on developing children's understanding of the visual elements of art and design, including line, tone, texture, colour, pattern, shape and 3D form. The processes used to emulate elements of an artist's work, or to create specific effects, are documented throughout.
Art at Pennoweth is taught in blocks across a two-year cycle in order that children achieve depth in their learning. Key knowledge, skills and associated vocabulary have been identified and these have been mapped across the school to ensure progression. At the start of each unit, teachers establish the starting point for each child and ensure that all lessons taught are relevant and developmental, and consideration is given to how greater depth will be reached within each lesson, as well as how learners will be supported in line with the school's commitment to inclusion.
At the beginning of every year, each class collaborates to create a piece of art work based on a famous artist and linked strongly to developing communication skills and relationships within the classroom.
Where possible and appropriate, cross curricular outcomes in Art are specifically planned for, with strong links between the subject and English and Maths lessons identified, planned for and utilised. During the unit, the chosen class text also links to the aspects being taught. Links are made to Cornish art and artists where relevant to support teaching and learning across the subject.
DNA
The culture of our DNA at Pennoweth also aids and supports the teaching of Art.
We firmly believe that in order to achieve our best, all children need to feel safe and this is our starting point in Art. The way that we shape our curriculum; where Art is taught in specific blocks across a two-year cycle, helps children to achieve this. They know that for a period of up to 7 weeks, they will be able to focus on developing and deepening their Art skills and knowledge. As Art is an expressive subject, it is vitally important that we as practitioners create an encouraging environment where the children feel relaxed and loved, where mistakes always present an opportunity for growth. They are supported and encouraged to take responsibility for their own learning from the very youngest in Early Years to the oldest. Through initial direct teaching, children learn how to use a variety of Art materials, then as they become independent they are able to be responsible for their own progress. Through careful topic choices and well-planned lessons, children are quickly excited and engaged in their learningwhich is purposeful and often collaborative. Our curriculum ensures that Pennoweth children are ready to be highly creative, inventive and proficient artists equipped to be critical thinkers, with the knowledge of great artists and their cultural origins.
What will my child experience through Art at Pennoweth?
At Pennoweth, Art is taught through a project-based approach. During their time with us, children will cover every aspect of the art National Curriculum. This learning will be taught through immersive projects, such as, 'Dinosaurs,' 'Paws, Claws, Whiskers,' 'Blue Abyss' and Gallery Rebels. During these projects, children's reading and writing learning will be purposefully linked with the art focus. This could be researching an artist, writing a newspaper article, or writing a story based on a famous painting.
What Art skills and knowledge will my child learn at Pennoweth?
What sort of Art language will my child learn at Pennoweth?
What do Pennoweth's children think about Art?
On their project, 'Gallery Rebels' this term, Zennor in Year 6 said, "I love Art at school – especially painting! Maths and English can be quite tricky but Art is something that I am really really good at. It gives me confidence and makes me feel free."
Ella in Year 6 said, "I like that I'm learning different styles of Art, the impressionist art has taught me that you don't always have to have defined lines to produce a great picture. I also really like learning about the artists themselves – it's so interesting!"
Eliza in Year 5 said, "Learning about Impressionism has been great; I liked learning how to blend bright colours and layer the paint – although it was tricky at first! Monet is my favourite artist so far."
Dorian in Year 5 said, "It was really satisfying to see all the colours come together – blending on to the paper made a really cool effect."
'Art is where a home is'. Surrealist Art happens at night in your dreams. If you know what a real master piece is, you know it can be abstract; Expressionist, Impressionist or Surrealist. No matter what kind of art, no matter who paints it; it can be world famous.'
'Art in school was so much fun. We learned how to do a Surrealist drawing with 3 people or more. We learned that Salvador Dali was a very unique artist. It was the most fun project that I have ever done and it's sad it's coming to an end.'
'The artwork was amazing but what amazed me the most was the mixture of colours: pink, red, yellow, orange, peach, all fantastic! Surrealist art was great, no rules, you go with your heart and it's a truly amazing feeling.'
About their topic 'Blue Abyss':-
Kai in Year 4 ,'I liked creating the clay, sea animal models because you could easily bend the clay into shape'.
Travis, Year 4,  'I really liked using the modelling tools to make my clay sea creature because they helped me with the detail and form the right shape'.
Mia in Year 3, 'I liked learning about the different layers of the ocean and drawing a picture of it.'
Israel in Year 4, 'I liked painting the layers of the sea because it was very creative.'
Kiera in Year 4, 'I enjoyed doing the painting. We painted the layers of the water onto the cardboard.'
Dovydas in Year 4, 'I liked art because I liked sketching the animals and the layers of the sea. I also liked the painting.'
Reade in Year 4, 'What I enjoy about our art project is that we can be creative and make our own 3D models of the five layers of the ocean.'
Emily in Year 4, 'I'm enjoying the art in our Blue Abyss project because we can be calm while we paint and have fun.'
Ellie in Year 4, 'I liked making the 3D models of the layers of the ocean in our Blue Abyss project.'
Austeja, 'I loved the sketching shells because it was fun. I learnt how to use ink, charcoal, pastels and sketching pencils.'
Jacob, 'I liked making a shark with clay because it's messy, 3d and was like our science about under the sea creatures.'
About their topic, 'Paws, Claws, Whiskers':-
Reese in Year 2, "our art lessons are fun because we get to draw and colour in our animals."
Aronas in Year 1, "I love art because art is my favourite subject."
Maddison in Year 2, "I really enjoyed drawing my animal because I love tigers."
Leon in Year 1, "I like it because we get to add detail to our drawings."
Eleanor in Year 1, "I like art because I get to be colourful and creative."
Isaiah in Year 1, "I like art because I can do anything with it, you can make art with anything you have."
Jack in Year 2, "I enjoyed learning new techniques about different types of pencils and different ways to sketch and get different effects."
Freddie in Year 2,  "I liked learning techniques such as collage, painting and pencil drawing."
Keira in Year 1, 'It's a fun activity and art is the best thing I can do. I love painting and being creative.'
While painting daffodils, Georgie in Reception asks, "Why do I keep looking at the flowers?" and learns about how we look closely at what we are painting and that it's called 'observation'.
Alesha says that painting makes her 'happy', and Noah recognises that he was a little bit "pickly" before he started painting, but now he isn't anymore.
Nylah in Reception says, "Art is great because you can paint nice pictures and draw things and make things and bring them home to show your mummy and daddy them and make your house look nice."
Joshua in Year 2 says, "Painting makes me feel calm and happy."
Gracie in Year 3 says, "I like art because I like painting, especially flowers. I also like drawing pictures of animals."
Maddie in Year 3 says, "I like mixing colours to get different shades, like I did on my Newlyn piece of Art."
Kai in Year 4 says, "I love art as I love drawing and being creative. I really liked it when we designed Christmas cards and mine was even chosen for the competition!"
William, Year 3, 'I liked painting on the pebble because we got to use paint pens and I haven't used them before. I liked doing the patterns from the Neolithic period.'
Izzy, Year 3, 'I liked doing sketches of the pottery because I liked using the pastels and charcoal.'
Aira, Year 3, 'I liked drawing the pottery with the charcoal. I also liked designing the pattern for my pebble.'
What does Art look like at Pennoweth?
The EYFS topic this term has been 'On the Beach' and reception children have been exploring patterns by observing real fish. Here are some recent examples from our Nursery children.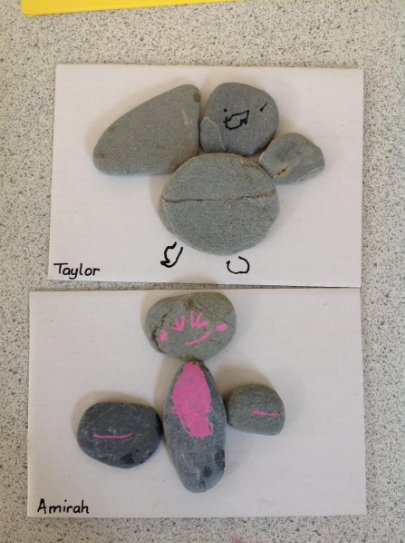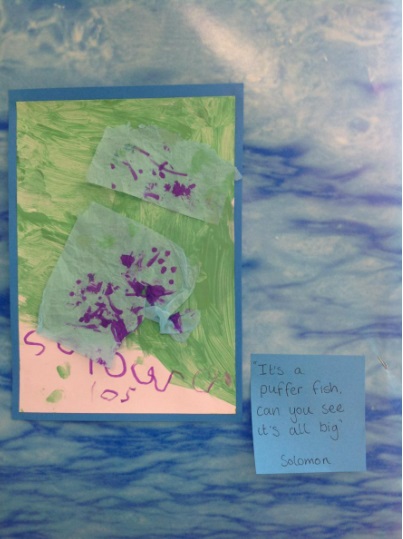 While learning about Autumn, reception children read the story, 'Leaf Man,' then created their own transient art with a variety of leaves. We had all sorts of creations, including a piano, a giraffe and a zebra.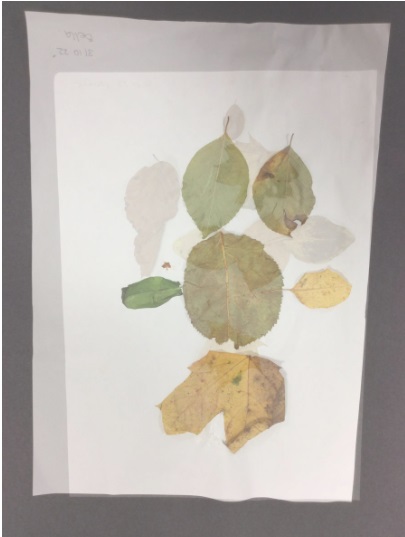 During our learning about Night and Day, reception children created their own night paintings after listening to the story 'Katie and the Starry Night,' based on Van Gogh's famous painting. They developed their brush techniques and explored what happens when mixing blue and yellow together.
Years 1 & 2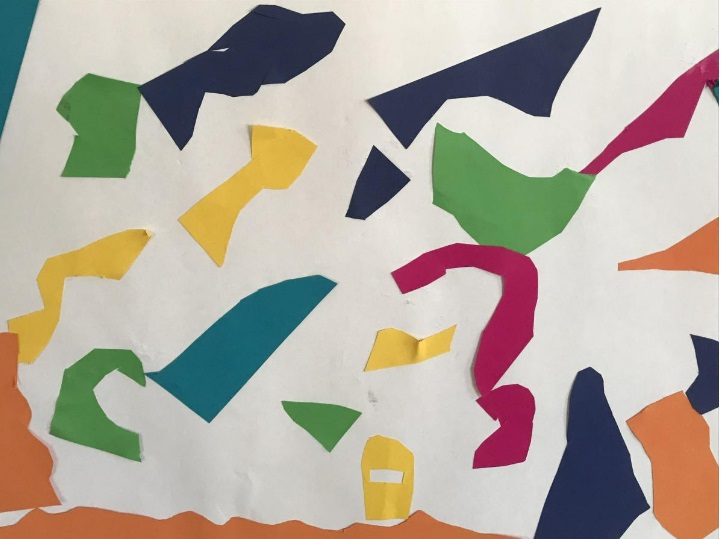 In their recent topic, Muck, Mess and Mixtures, Years 1 and 2 have been learning about the famous artist Henri Matisse. They have been practising their cutting skills using scissors to make different shapes in the style of Matisse and developing their knowledge of primary and secondary colours. Here are some recent examples of their work.
In their recent topic, Urban Pioneers, Years 3 and 4 learnt about urban artists such as Banksy, and urban landscapes. The children focused on developing their pencil techniques, including linear, cross-hatching, scumbling and stippling. Here are some recent examples of their work.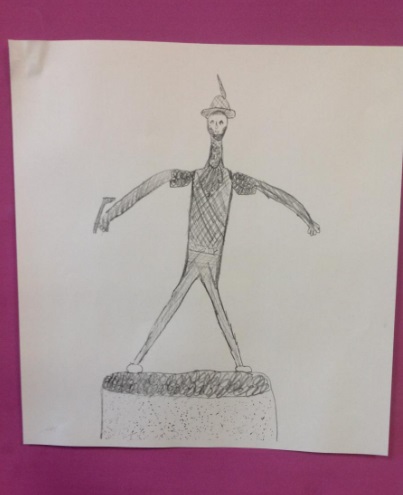 Year 5 & 6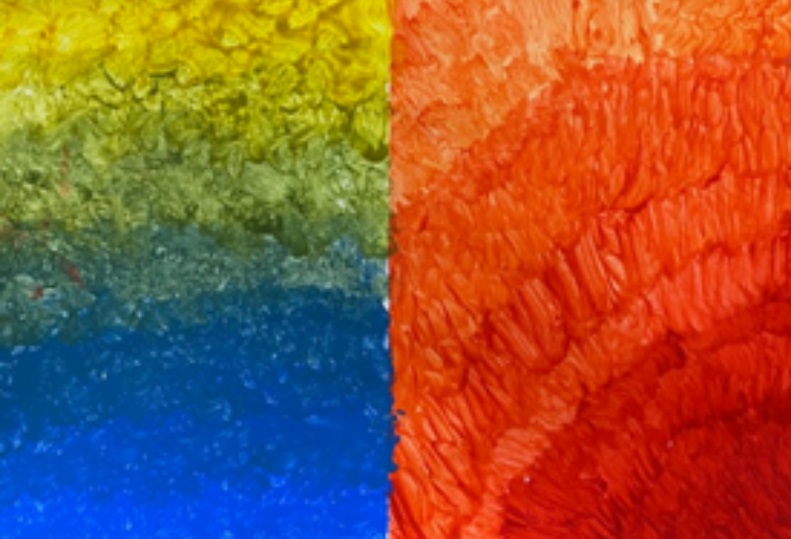 A really useful website with links to famous artists and games and fun quizzes.
The resources on this website are targeted at different ages from 4 to adult, for use at home and schools. Subject areas include, sculpture, colour, installation, art, drawing and photography.
This is the online home of every UK public art collection. The site is fully searchable and you can search by topic, such as 'Dreams.'
A fun website from the BBC. It has interactive games, facts about famous artists, things to make and do. You can send in your questions.
A very interesting site if you want to find out about Impressionist painters and their paintings.
You can experiment here with space and colour in accordance with the theories of Piet Mondrian.
Discover everything you would like to find out about the famous art gallery in Paris.
Discover everything about this famous London art gallery.
Offers dozens of cartoons to print and colour, and colouring books with pictures that you can colour online. Also includes graphic step-by-step instructions on how to draw cartoons, online games you can play, and crafts.